Детайли
Expertly Designed for the Wild
This pan-tilt trail camera can offer a 360° view and cover more areas than ever. With a few clicks on the App, you can manually adjust its angle and then see whatever you want.
Smart Real-Time Alerts  
Never miss the moment when an animal crosses your camera! You'll get instant push notifications on your phone or receive email alerts with on-scene snapshots.

View Live Streams Anytime
View the live feed via Reolink App anytime anywhere. Without visiting the spot and leaving scent there, you can stay at home and know what's happening in the wild.
2K resolution (2560x1440 pixels) is quite the upgrade to 1080p. You can enjoy the crystal-clear images of fascinating natural sceneries. See the best of nature like you're there.
No Loss of Locations
Never losing important locations matters a lot. Now you can customize your map on the App by adding markers on places where a deer appears and where you install the trail camera or put a feeder, so you can always know where to find them again.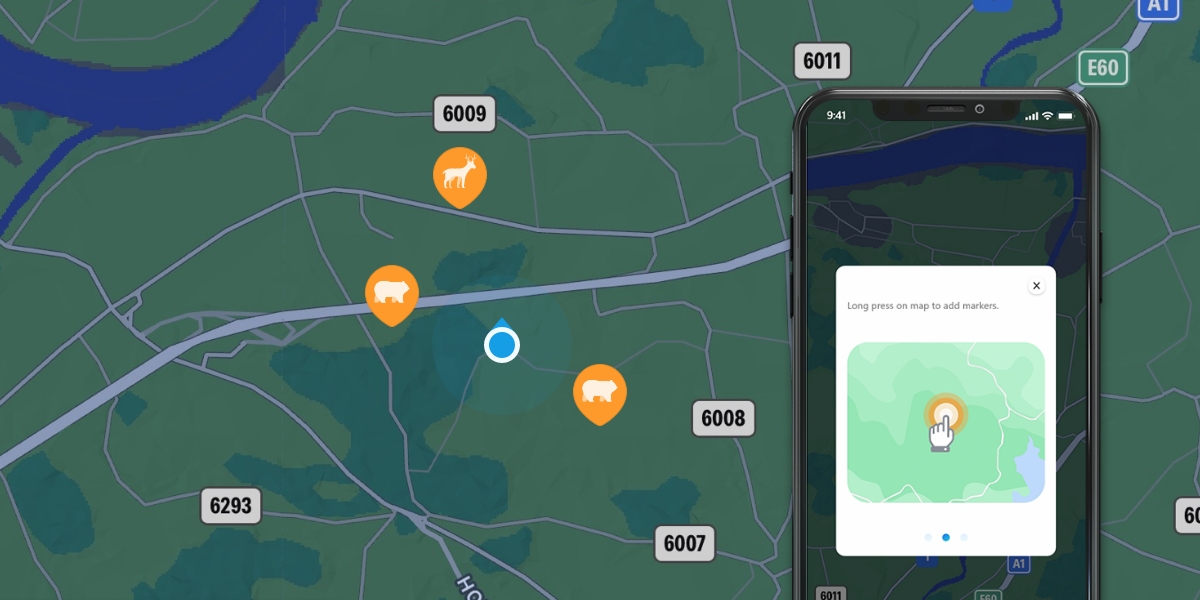 Rich in Features & Easy to Use
KEEN Ranger PT is a great trail camera that packs a heck of fantastic features and can be afforded by everyone. It's proved to be an ideal choice for hunters and wildlife observers with high performance.
No-Glow IR LEDs (940nm)
Emit invisible lights that help the camera capture animals in the darkness without stunning or scaring them.
0.5s Fast Trigger Speed
The camera starts recording as soon as possible for you to better observe elusive or fast-running animals from videos.
Powered by Battery/Solar Panel
Works non-stop because it's powered by a long-lasting 6000mAh battery and solar panel (included). No frequent charges anymore!
Person Detection + Two-Way Audio
Know instantly whenever someone is caught by the camera. You can also listen and talk back in real-time.
Intelligent Animal Detection
Get an instant notification whenever an animal is detected. Now you can immediately observe those mysterious creatures as long as they appear.
Born to Be Free with 4G Network
KEEN Ranger PT is a 100% wire-free trail camera working on 4G LTE cellular network. No worries about WiFi or power outlets anymore. It's designed to catch videos and images of animals and transmit the data to your devices from far away.
Данни
Артикулен номер
Reolink_KEEN
Коментари
Няма коментари за продукта